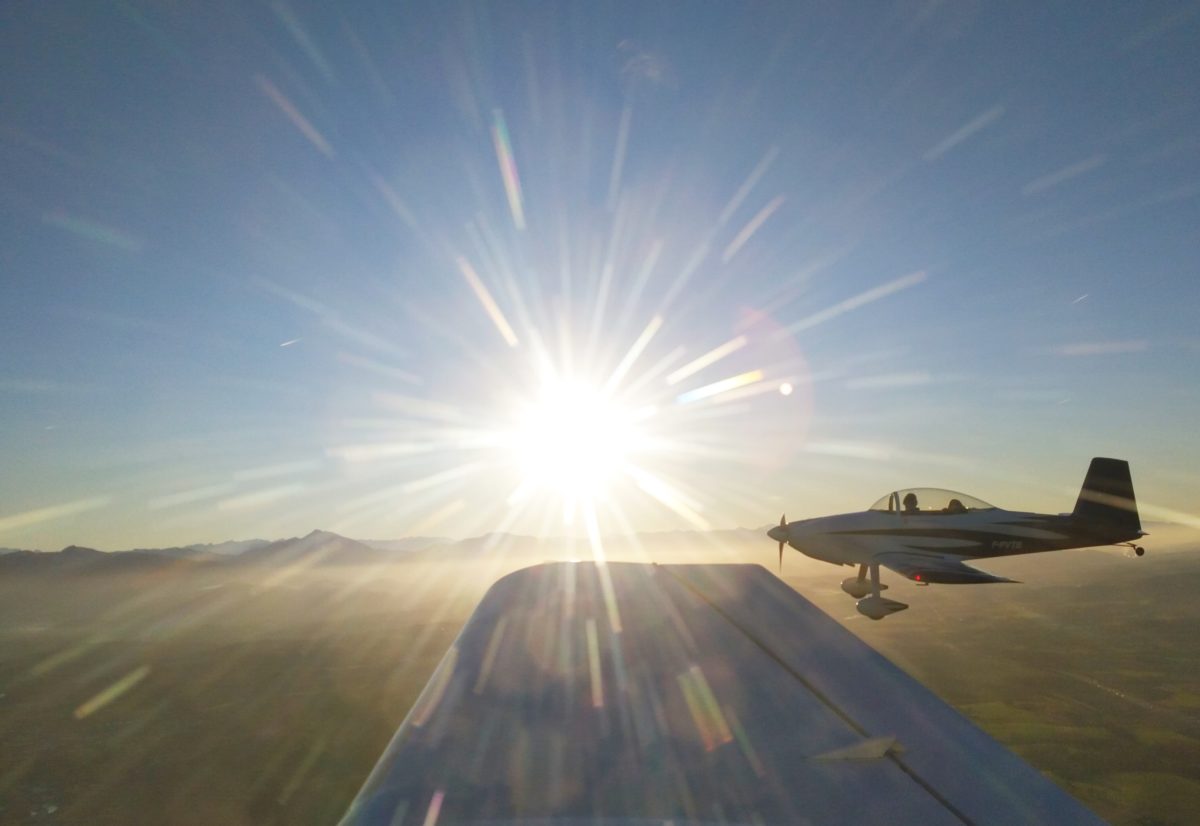 I flew several times over Greenland and Northern Canada at very high altitude. I have always felt fascinated by these magnificent landscapes, and overflying them made me feel like taking a much closer look at them. Well, the only affordable way to do so, to go wherever I felt like going without depending on airlines was… to built my own aircraft.
This was the real starting point of this RV-8 project. While the idea was only to cross the Atlantic with the newly homebuilt aircraft, we decided, just for the sake of having a goal, to fly to Oshkosh – Wisconsin, on the western shore of lake Michigan where every July takes place the Air Venture, a famous meeting for any air enthusiast all over the world…
Choosing the route :
From Europe there are 2 ways to cross the Atlantic with a light aircraft :
a "south option" via the Azores, and a "north option" via Scotland, Iceland, Greenland and then Canada. The north option was the only one we were interested in.
Eventually we elected to fly the following route :
Toulouse –  Stornoway – Reykjavik – Kulusuk – Kangerlussaq – Iqaluit – Kuujjuaq – Moosonee – Sault Sainte Marie – Oshkosh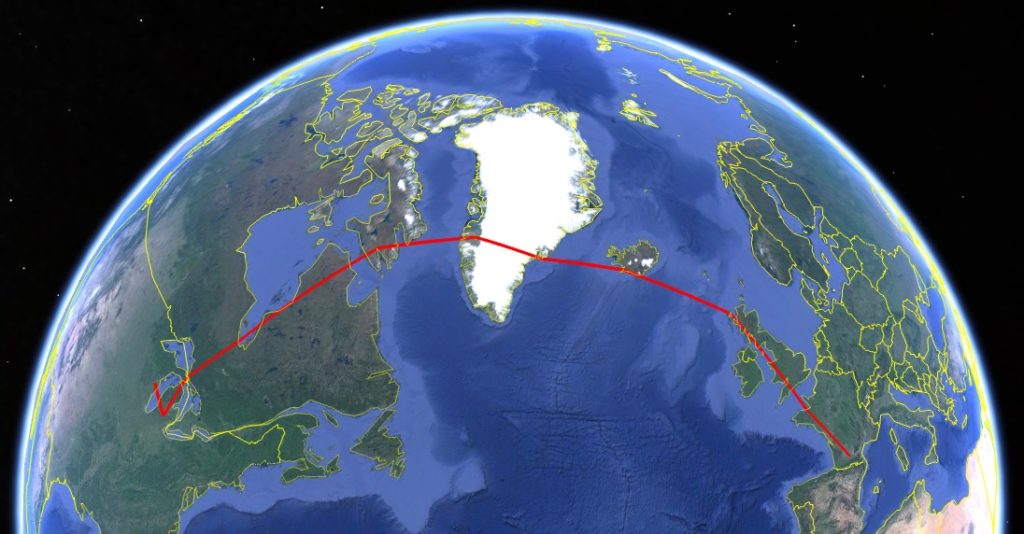 We chose this route for several reasons :
The longest leg, (between Kuujjuaq and Moosonee) is only 590 NM long.
It should also allow us to overfly breathtaking landscapes, such as Helheim Gacier (just north of Kulusuk) or the 90 NM long Auyuittuq fjord, between the northern coast of Baffin land (close to Qikiqtarjuaq) and Pangnirtung (160 NM north east of Iqaluit).
We chose a Canadian "Aero Sport Power" engine which can run on MOGAS as well as on AVGAS 100 LL. While the latter is not available everywhere, MOGAS is (quite obviously) used and hence available everywhere. Our aircraft refuelling along this route should therefore not be an issue.
A few technical thoughts :
Range :
With a tank capacity of 160 liters, an average fuel consumption of 33 liters/hour at a true air speed of 160 kt, we have a range of 650 NM , considering a one hour fuel reserve.
It is quite obvious  when planning such a crosssing, that a one hour fuel reserve is not even close to being good enough… We then had to install an auxiliary fuel tank. We designed a 60 liter one, tailored for our RV8.
Our longest leg on this trip will be a 590 NM one. The fuel burn will be around 120 liters. The remaining usable fuel at destination will hence be close to 100 liters, giving us a 3 hour fuel reserve… which is comfortable enough !
Weight and Balance :
We are limited by the maximum take-off weight,  so the fuel being the  top priority, our luggage will be limited to the necessary items. With all our equipment and the maximum fuel on board,  our CG remains within the recommended limits for the RV8.